I am excited to share that the Big Book Project has been completed. This is a part of of the 26th Avenue N Bikeway Public Art installation series. The Bikeway project is unique in that it's the first one in North Minneapolis, and it's the first time where all the recipients were African American.
This has been two years in the making. This has been an important work for me for a multitude of reasons. I really want to introduce art into public spaces, and use that art as a vehicle to build off the deep history of assembling, organizing and community gathering in North Minneapolis.
My goal for this work is to support visibility of urban narratives that exist to benefit communities of color, creating a consistency that allows for literacy to be a focal point and a place for families to gather and explore stories and folklore.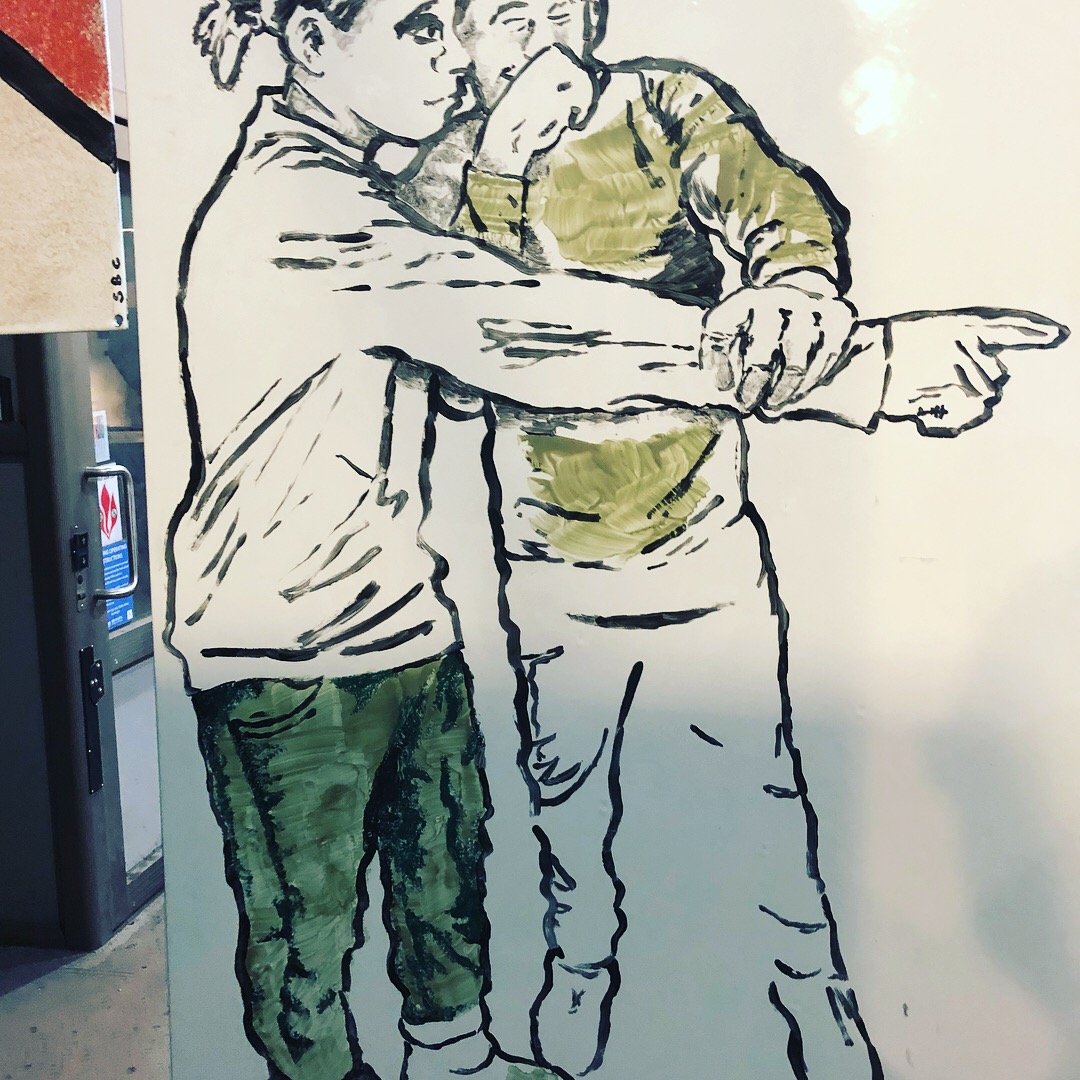 The story on the pages was written by myself and the fifth graders at Nellie Stone Johnson Elementary School. Here is what their teacher had to say about the process:
Christopheraaron reached out to my principal to find a classroom to work with in creating the wonderful piece of art. When my class was chosen, he came out a number of times to get to know the students and their experiences. Christopheraaron led the students through different exercises to support their creativity and guide them through an artists process when making a piece.

The students did whole group and small group activities to help create the story for the art piece. When the students circled the the topic of bullying, it was disheartening to see how many students felt an impact by bullying. However, working through the story's events and giving feedback about the characters' representation allowed students to voice their experiences and open dialogue about how bullying impacted them. Particular stories and experiences surfaced and some students shared for the first time how they felt when a bully hurt them. The experience was powerful for all involved.

Students truly enjoyed giving feedback to Christpheraaron when he sketched the drawings of the characters for the story. They practice how to give feedback and support, and discovered how and artist moves through the steps in creating a piece of art. I know that when the students discover the art piece is installed, they will be thrilled to see it!
If you go see The Big Book Project in person, let me know what you think!
Be sure to check out the other two projects in this series: Purple Raindrop and Aqurbane.